Southside Johnny
& The Asbury Jukes
| Track | Album |
| --- | --- |
| The Fever | I Don't Want To Go Home |
| Without Love | This Time It's For Real |
| Hearts Of Stone | Hearts Of Stone |
| Trapped Again | Hearts Of Stone |
| Better Days | Better Days |
| Soul's On Fire | Better Days |
| Lost In The Night | Going To Jukesville |
| Happy | Into The Harbour |
| New Coat Of Paint | Grapefruit Moon |
| Harder Than It Looks | Pills and Ammo |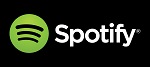 Contributor: Stacy Harris
Chances are if you've heard of Southside Johnny it's because of his involvement with lifelong pal, Bruce Springsteen. Johnny (John Lyon) by his own admission states he was never interested in making it big like his contemporaries; his priority as an artist was to give his audience a good time and be on the top of his game. Money and worldwide fame has always eluded the New Jersey born singer, so called because of his love of Chicago's Southside R&B scene.
With Steve Van Zandt's genius-like production, Southside Johnny & The Asbury Jukes emerged from the Jersey Shore music scene in 1976 with the album I Don't Want To Go Home. That brings us to the first track in this toppermost, a Springsteen-penned horn-drenched number titled The Fever, showcasing Johnny's range magnificently, from smooth opening vocals to the tonsil tearing chorus and what would later become Johnny's trademark bursts of harmonica throughout.
The superbly arranged Stax-influenced Without Love from 1977's This Time It's For Real proved Johnny's talents as a versatile vocalist, with the trademark brass high in the mix throughout as his voice croons soulfully – the results are four and a half minutes of Van Zandt-produced wizardry.
I've included two tracks from Johnny's most renowned album, Hearts Of Stone, the title track being one. Springsteen's version can be found on the Tracks set but here it's a much more raw affair with Billy Rush's guitar chiming along with Steve Van Zandt's backing vocals beautifully. The second offering from Hearts Of Stone (and one which I simply could not exclude in this list) is Trapped Again, a Lyon/Springsteen/Van Zandt track and a staple at Southside's gigs. Max Weinberg's hi-hat doesn't let up throughout and once again Van Zandt's backing vocals add a rough edge to Southside Johnny's unusually smooth vocal.
1991's Better Days was a true return to form for the ever charismatic Mr Lyon, teaming up with Van Zandt and Springtseen once again as well his famous admirer, Jon Bon Jovi. It's the title track that features next in this chart, an upbeat, inspiring lyric with those familiarly raucous vocals and an actual promotion video which landed Southside on Letterman to promote the album.
Soul's On Fire from the same album will go down as my favourite Southside track, with its long intro, littered with slide guitar by Bobby Bandiera and that familiar Jukes brass section, the track demonstrates the pure intensity and bluesy individuality of Johnny's voice.
Another break from the limelight followed but the band returned in 2002 with Going To Jukesville, and the selected track is Lost In The Night, a Lyon/Noble collaboration, with its Shaft-esque beginning that rapidly explodes into a crescendo of brass. Southside's noticably rougher and more mature vocal making the track an obvious ode to the Blues that he so clearly adores.
2005's Into The Harbour showcases a prolific Southside Johnny, the tight bond between himself and his band is evident on the Jagger/Richards track, Happy. Southside's biting vocal and sloppy harmonica is certainly one gutsy opener and a perfect tribute to this 1972 Stones classic.
2008 saw Southside Johnny & The Asbury Jukes record an album of Tom Waits tracks, Grapefruit Moon. The stand out track and the next in this playlist is New Coat Of Paint. The listener is transcended into a smoke drenched bar almost tasting the bourbon. It's raw, dirty and in classic Southside style he's ruining those vocal chords purely for your entertainment.
This toppermost finishes on the most recent Southside Johnny & The Asbury Jukes release, 2010's Pills and Ammo. Johnny's voice takes on new life on the opener Harder Than It Looks. Gone is the soulful range we heard on Without Love, this is modern blues at its roughest and purest. There are no rivals to Southside Johnny; he's unique and he's busting a gut for all of us.
Southside Johnny and The Asbury Jukes official website
TopperPost #181