Home
Top Tens galore … Passionate writing … New contributors welcome … click on OVER TO YOU for details – an opportunity for you to tell other music fans about your favourite musicians and their best music.
Click MUSIC BANK for alphabetical listing of all posts to date.
Check those pages before submitting anything to Toppermost.
There's an email link on the OVER TO YOU page so you can check with us if something's coming up.
Click CHRONOLOGY for full list of 784 posts
from 111 contributors …
SCROLL DOWN to the foot of the sidebar to register for our quarterly email update. You can view the first of these round-ups for July 2014 and all the others including the latest here.
Music Bank who's missing?… from over 780 artists/bands on the site
Check if artist is pending … there can be a waiting list for new posts
Contribute your selection … 10 of your favourite tracks by one act
Comment on any post … have your say on the selections so far

'Where are we going, fellas?'
'To the top, Johnny!'
'Where's that, fellas?'
'To the toppermost
of the poppermost!'
(John Lennon)


Click on the album cover on each post
to hear the selected tracks on iTunes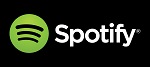 We add playlists to each of the posts
(where possible), for example, see Bob Dylan.
Toppermost launched 1st July 2013
Clip of the Week