Kate Wolf
| Track | Album |
| --- | --- |
| Lately | Back Roads |
| The Trumpet Vine | Lines On The Paper |
| You're Not Standing Like You Used To | Lines On The Paper |
| Two-Way Waltz | Safe At Anchor |
| Sweet Love | Safe At Anchor |
| Close To You | Close To You |
| Give Yourself To Love | Give Yourself To Love |
| These Times We're Living In | Give Yourself To Love    |
| Brother Warrior | Poet's Heart |
| Green Eyes | An Evening In Austin |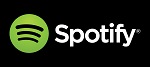 Contributor: Kasper Nijsen
"She's the female Townes Van Zandt," a Bulgarian merchant said in broken English, as he picked out another record from his stacks. It showed a young woman wearing a blue vest that seemed to melt with the sea in the background. This was my first introduction to Kate Wolf. The guy probably mentioned Townes just because he knew I loved his music. But somehow the phrase stuck, and I went home with the debut album by Californian singer-songwriter Kate Wolf.
A late bloomer, her first album was released in 1976, when she was thirty-four. Only ten years and six studio albums later, her body was buried in a small cemetery in the hills of California. A long battle with leukemia had taken her spirit. Yet the records remain as a testament to the beauty and resilience of her remarkable talent.
With a voice that has all the sweetness of a California morning and the loneliness of the sea beating against its rocky shores, it's a mystery why Kate Wolf went unnoticed for so long. Listening to her songs, you never feel like you're hearing studio recordings made many years ago. Instead, it feels like the singer's sitting next to you, picking a guitar and telling stories near to her heart. With just a few words, Kate Wolf creates a great sense of intimacy.
The other thing that immediately struck me when I first discovered Kate Wolf, was the strength of her lyrics. Her love ballads – and most of her songs are love ballads – are graced with a rare and simple kind of wisdom. I think this verse from You're Not Standing Like You Used To is as good a life-lesson as any:
I wish that I could make you happy in some way
But that would be a lie and you know it
Find something you really care about
And live a life that shows it
There's a painful but honest realism in songs like this: they are comforting without evading the harsher realities of life and love.
For another example of her lyrical abilities, the final verse from the piano ballad Two-Way Waltz is worth quoting too:
So dance for the day but watch for the signs
That point out the way when the dust fills your eyes
And try to believe that the sweetest hello
Always comes after the hardest goodbye
Isn't that all we can do at times, trying to believe – even against all odds – that there's something new and beautiful beyond the next bend in the road? For those trying to keep heart, it certainly helps to have a voice like Kate Wolf's for company.
Having listened to her songs many times now, I'm still not quite sure about this 'female Townes van Zandt' business. Like Townes, Kate Wolf made country and folk music of a rare purity, yet her songs are altogether warmer and more comforting than those of the great Texan poet. Along with such names as Joni Mitchell, Joan Baez, Judee Sill and Sandy Denny, Kate Wolf belongs among the first wave of great female singer-songwriters to emerge out of the Sixties.
The Official Kate Wolf Website
Kate Wolf Music Festival, Laytonville CA
Kasper got in touch to say … "Kate Wolf actually covered both a Paul Siebel song (see toppermost #266) and my favorite song by Willis Alan Ramsey, Boy From Oklahoma (see toppermost #249), as well as Joni's Both Sides Now."
TopperPost #341