Blind Willie McTell
| Track | First recording |
| --- | --- |
| Mama, 'Taint Long Fo' Day | Victor 21474 (1927) |
| Statesboro Blues | Victor V38001 (1927) |
| Travelin' Blues | Columbia 14484-D (1929) |
| Southern Can Is Mine | Columbia 14632-D (1930) |
| Searching The Desert For The Blues | Victor 23353 (1932) |
| B & O Blues | Vocalion 02568 (1933) |
| Broke Down Engine No 2 | Vocalion 02577 (1933) |
| Weary Hearted Blues | Vocalion 02668 (1933) |
| Lord Send Me An Angel | Decca 7078 (rec 1933 rel 1935) |
| Kill It Kid Rag | recording 4073A (1940 rel 1950) |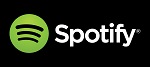 Contributor: Rick J Leach
Short-lived infatuations with other artists may come and go, but after thirty years of listening to Blind Willie McTell, I know that nothing will diminish my appreciation of his work. If anything, every time I hear a McTell song I'm increasingly staggered that he was so good.
It would be easy to riff upon the Bob Dylan song, and to quote endlessly about "how nobody can sing the blues like Blind Willie McTell". Maybe that's all that needs to be said; maybe that's all I should write. Because nobody does sing the blues like Blind Willie McTell. There's a lot of blues singers that I like and that have made spectacular recordings – Leadbelly, Mississippi John Hurt, Lightnin' Hopkins and all the rest – and there is always the additional backstory of their lives which are invariably fascinating. This adds much more and somehow puts things into a different context. There's often a criticism of the blues, like other genres such as reggae and jazz, that "it all sounds the same". I just don't get that. Such criticism is usually made by people who have heard a couple of tracks off a budget label blues compilation bought in a motorway service station or off some cover-mounted CD that was given way with a magazine to demonstrate the roots of The Rolling Stones, and are therefore led to believe that all blues songs start with "woke up this morning" etc. If any genre of music is multi-dimensional, then that's the blues; sadness, humour, satire, politics, social commentary, despair, love, loss, heartbreak – you think of any subject in a song and the blues has it. Blind Willie McTell, however, takes it that much further. It's on a different level altogether, on a whole different plane. There's the blues and then there's Blind Willie McTell.
I'm not intending to write about McTell's life in any way – how could I encapsulate it in a few hundred words? Besides there's enough stuff on the internet and if that's not good or reliable enough (which it never really is), then there's Michael Gray's meticulously researched biography, "Hand Me My Travelling Shoes", that contains everything that anyone would possible wish to know about Blind Willie McTell.
The first time I heard one of his recordings was when I bought a blues compilation; not a crap one on the Hallmark label, but a double album compiled by Paul Oliver and based on his book, "The Story Of The Blues".
It was a perfect introduction to the blues – Mississippi John Hurt, Blind Lemon Jefferson, Leadbelly and Blind Willie McTell, amongst many other greats. But it was the McTell track, Travelin' Blues, that really stood out. Whether it was the fact he played a 12 string guitar and had such a distinctive voice, I don't really know. But there was something about it that made the hairs on the back of my neck stand up. It's that indefinable quality that only happens with few artists or few songs, but I knew instinctively that this was so very, very good. It led me in turn to buying my first blues album proper, Blind Willie Mc Tell: The Early Years 1927-1933 on Yazoo. This record has kept pride of place to this very day and survived culls of vinyl and house moves and is probably one of the reasons that I still have a turntable capable of playing proper records. I also have a Blind Willie McTell 3CD compilation, but hearing the needle drop for track one, side one of the LP and having that couple of seconds of crackling silence before the song starts, gives a sense of anticipation that can only be compared to a child waiting to see if Santa Claus has dropped in on Christmas morning.
Footnote: Blind Willie McTell (born William Samuel McTier) recorded for several labels under different names and some of recordings in this selection were originally credited to Blind Sammie, Blind Willie, Hot Shot Willie and Barrelhouse Sammy.
Blind Willie McTell Discography
Blind Willie McTell Blues Festival
Blind Willie McTell biography (iTunes)
This is the third abridged extract for toppermost from Rick's recent book, Totally Shuffled: A Year of Listening to Music on A Broken iPod available on Kindle from Amazon. Once again, the toppermost ten is exclusive to this site.
TopperPost #130