Ace
| Track | Album |
| --- | --- |
| Sniffin' About | Five-a-Side |
| How Long | Five-a-Side |
| 24 Hours | Five-a-Side |
| Satellite | Five-a-Side |
| I'm A Man | Time For Another |
| Tongue Tied | Time For Another |
| Sail On My Brother | Time For Another |
| Rock And Roll Singer | No Strings |
| Gleaming In The Gloom | No Strings |
| Found Out The Hard Way | No Strings |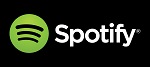 Ace (l to r): Alan 'Bam' King (guitar), Tex Comer (bass), Paul Carrack (vocals, keyboards), Fran Byrne (drums), Phil Harris (guitar)
Contributor: Ian Ashleigh
The name Paul Carrack conjures up all sorts of memories dependent upon your age I guess. He was a member of Squeeze (for whom he sang the lead vocal on Tempted) and Mike & The Mechanics (he co-wrote Over My Shoulder with Mike Rutherford) and sang the lead vocal on numerous hits. For some of us though, his story begins with a band called Ace with whom he recorded three albums between 1974 and 1977.
For every would-be lead guitarist who cuts his 6-string teeth with an attempt at the opening chords of Smoke On The Water, one of us more laid-back bass players cruises through the opening of Ace's biggest hit single, How Long.
Ace formed in Sheffield in 1972 as Ace Flash & the Dynamos but then reduced the name to just the one word; a five-piece band they were part of the pub rock scene combining pop music with an overlay of funk.
I've given myself the usual challenge of choosing ten songs from the small catalogue of just thirty.
Their first album, Five-a-Side, refers to spreading ten songs equally across two sides of 12″ vinyl, and I've extended the football metaphor and applied the 'four, three, three' formation to the selection.
Sniffin' About opens the first album with a rocking guitar that invites the rest of the band to join in before Paul Carrack's vocal kicks in while your head bops and your feet tap in time to the music – just an infectious pop song that was also released on the B-side of Ace's first, and best selling, single, How Long. The song was about the intention of bass player Terry 'Tex' Comer to leave the band; he did play bass for Sutherland Brothers & Quiver at that time but returned to Ace. Ironically, it was Carrack and Comer who were the only members of the band from start to finish.
My other two selections from Five-a-Side demand that you quit the head-bopping and foot-tapping and get up and dance! 24 Hours is a funky shuffle that looks back at Paul Carrack's stint in the footsteps of the Beatles in Hamburg where he went – by his own admission – with no plans. Something that his daughter used to her favour if you believe the story he tells.
Satellite is one of those songs that grabs your ears and pulls you onto your feet – from the funky piano opening that underpins the whole song to the brass filled ending.
Time For Another in 1975 continued the high quality poppy blue-eyed funky theme, but it was largely ignored. Stay on your feet for the first one from this album; although I'm A Man shares its name with more well-known songs, it's equally good and will get you bopping.
I thought we should pause for a couple of ballads. Tongue Tied and Sail On My Brother showcases another side to Paul Carrack's voice and song-writing to the one we've seen thus far.
After the lack of success with their second album, Ace relocated to Los Angeles to see if the American audience would be more receptive to their sound. It wasn't.
The title of the final album, No Strings, seemed to be a message to the public. No strings held the band together and the members went their separate ways, and we all know what Paul Carrack did next. Before embarking on his solo career, Carrack briefly played with Frankie Miller along with with Terry Comer and Ace drummer Fran Byrne.
Rock And Roll Singer opens No Strings in stomping fashion. The rest of the album has a gentler feel, maybe the American influence. Gleaming In The Gloom is a love song where communication seems to be an issue. We end with an upbeat tune; Found Out The Hard Way is another song of consolation to a jilted lover with a rocking tune behind it.
Ace was not quite the beginning of Paul Carrack's career in music but it was the springboard for his future success. In 2015, he played a fine set at Fairport's Cropredy Convention which included How Long and some of his other hits. He told some stories about his career, including the one alluded to earlier, and he's not totally lost his Yorkshire accent.
Regarding some of the other band members: Terry Comer played bass for the likes of Jo Ann Kelly, Mickey Jupp and Bryn Haworth. Guitarist Alan 'Bam' King, who was the lead guitarist of The Action in the 60s, emigrated to New Zealand where he auditioned to act in the "Lord Of The Rings" films. Drummer Fran Byrne had joined Ace from Bees Make Honey and also worked with Bryn Haworth as well as with Paul Carrack on some of his solo albums. Byrne played bodhran for The Pogues, Ron Kavana and Richard Thompson among others.
Rock And Roll Singer on YouTube
Gleaming In The Gloom on YouTube
TopperPost #512