"Weird Al" Yankovic
| Track | Album |
| --- | --- |
| Amish Paradise | Bad Hair Day |
| Like A Surgeon | Dare To Be Stupid |
| Pretty Fly For A Rabbi | Running With Scissors |
| The Saga Begins | Running With Scissors |
| Frank's 2000" TV | Alapalooza |
| Bob | Poodle Hat |
| Another One Rides The Bus | "Weird Al" Yankovic |
| eBay | Poodle Hat |
| Jurassic Park | Alapalooza |
| Smells Like Nirvana | Off The Deep End |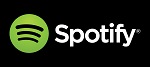 Contributors: Ian Ashleigh & David Lewis
As satirists and parodists go, "Weird Al" Yankovic is up there with the best. In some American music circles it is seen as a rite of passage to have Yankovic parody your song. If he does your song, you can assume to have arrived. He is also an accomplished songwriter in his own right. The parodies are always clever and never spiteful. Yankovic prides himself in writing songs that can be enjoyed by a 'family audience'.
Alfred Matthew Yankovic was born in California in October 1959 to a Yugoslav father and an Italian English mother. His parents bought him accordion lessons just prior to his 6th birthday and Al records an accordion led track on each of his albums. Yankovic's father had the attitude that his son should do for a living whatever makes you happy, which we would suggest he does with aplomb.
Between 1983 and 2011, "Weird Al" Yankovic released 12 studio albums, a selection of video albums, and a number of compilations. The selections err towards the parody.
Amish Paradise is a parody of Coolio's Gangsta's Paradise which in turn is based on Stevie Wonder's Pastime Paradise. Following confusion as to whether or not Coolio actually gave his permission for the recording, Yankovic always speaks personally to the artist to discuss the parody. Like A Surgeon is based on the Madonna song and something I played to my brother as he studied for his Fellowship of the Royal College of Surgeons. Pretty Fly For A Rabbi ticks just about every box in the parody stakes, although the non-Jewish ear may not get all the jokes. For the record, Yankovic states he is a Christian and there is no indication of any Jewish heritage.
The Saga Begins is the ultimate perfect double homage, telling the story of Star Wars: Episode 1, The Phantom Menace using the tune, phrasing and multiple rhyming schemes of Don McLean's American Pie. It is said that Yankovic watched the film countless times to tell the story correctly. Both McLean and George Lucas (producer of the Star Wars films) thoroughly approve of the song.
Frank's 2000″ TV is a parody of R.E.M.'s early work rather than a particular song, but again, Yankovic displays his ability to capture the essence of the band without using parody to mock.
Bob is perhaps the funniest Dylan parody ever. Loosely based on Subterraenean Homesick Blues, it is all palindromes. Even the title. It's one of the cleverest lyrics that Al has done: "May a moody baby doom a yam."
Weird Al started off on the Howard Stern show, playing pop parodies with an accordion in a polka style – Another One Rides The Bus is a great take on Queen's Another One Bites The Dust.
eBay echoes the Backstreet Boys' I Want It That Way. Its refrain, "Tell me why" followed by "I bought (items of pretty much worthless pop culture ephemera, including one of Shatner's toupées)" is quite brilliant.
The seemingly obtuse lyrics of Macarthur Park get a workout with Al's version of Jurassic Park. Like The Saga Begins it tells the story of the movie extremely well, and with great cleverness.
And finally, Smells Like Nirvana got approval from Kurt Cobain (who didn't approve of much in the music industry): "A Garage Band from Seattle / Well it sure beats, raising cattle … "
David's near misses included Al's take on Avril Lavigne's Complicated, and I Lost On Jeopardy, based on the Greg Kihn Band's Our Love's In Jeopardy.
White And Nerdy based on Ridin' by Chamillionaire, and I'll Sue Ya – a style parody of Rage Against The Machine, missed Ian's cut.
The toe-curling parody of R. Kelly's Trapped In The Closet, Trapped In The Drive-Thru, has to be heard, but maybe only once!
Having Weird Al pick out one of your songs for treatment is one of the ultimate accolades. His gentle ribbing, his clever wordplay, his exceptional musicianship, have earned him the respect of those he's parodied plus those who would like him to parody them.
Latest news and insider info on pop satirist "Weird Al" Yankovic
The web log of "Weird Al" Yankovic
World of Weird Al Yankovic forum
"Weird Al" Yankovic biography (iTunes)
A note for readers taking score: Ian Ashleigh picked tracks 1-5, David Lewis 6-10.
TopperPost #214