The Rolling Stones
| Track | Album |
| --- | --- |
| Bitch | Sticky Fingers |
| Dancing With Mr. D. | Goats Head Soup |
| Live With Me | Let It Bleed |
| Monkey Man | Let it Bleed |
| Parachute Woman | Beggars Banquet |
| Shake Your Hips | Exile On Main Street |
| She's A Rainbow | Their Satanic Majesties Request |
| Sister Morphine | Sticky Fingers |
| Stray Cat Blues | Beggars Banquet |
| Ventilator Blues | Exile On Main Street |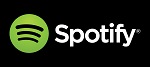 Contributor: Dennis Le Baigue
This individual selection is chosen from the period when the Stones were arguably THE premier rock band on planet Earth. These tracks are mainstream and not hard to find but could possibly be overlooked, sitting in exalted company as they do alongside seminal classics such as Sympathy For The Devil, Gimme Shelter, Brown Sugar, Tumbling Dice, Street Fighting Man. Covering just a six year period from '67 where, following The Beatles lead, they briefly flirted with psychedelia but gave it The Stones dark twist. These six mighty rock albums – one a double – confirms their brilliant talent, the like of which is all too rare and may never be equalled.
The Rolling Stones official website
The Rolling Stones biography (iTunes)
Sir Mick Jagger has made 4 solo albums since 1985, Keef a couple, and Ronnie Wood quite a few more. So the call here is for solo devotees to dig deep and tell us what we've been missing.
TopperPost #12