Sigur Rós
| Track | Album |
| --- | --- |
| Ágætis Byrjun | Heim |
| Ára Bátur | Með Suð Í Eyrum Við Spilum Endalaust |
| Hafsól | Hvarf |
| Hljómalind | Hvarf |
| Hoppípolla | Takk |
| Með Suð Í Eyrum | Með Suð Í Eyrum Við Spilum Endalaust |
| Njósnavélin | ( ) |
| Samskeyti | Heim |
| Svo Hljótt | Takk |
| Takk | Takk |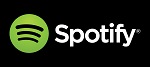 Contributor: Paul Glinn
This group is quite extraordinary and the music otherworldly. If you've never heard of them, you'll almost certainly have heard them, as various tracks have been licenced to tv programmes, such as Planet Earth, amongst others. I've had the pleasure of seeing them live on two occasions and their shows are every bit as intriguing as their recorded output. If you want to check them out, I would recommend the Takk and Með Suð Í Eyrum Við Spilum Endalaust albums. Enjoy.
Hvarf/Heim is a 2CD compilation album: Hvarf contains studio versions of previously unreleased songs (with the exception of Hafsól which was released as the B-side of Hoppípolla); Heim contains live acoustic versions of songs already released.
Njósnavélin is the 4th untitled track on the third full-length Sigur Rós album called ( ).
The albums featured here were released 2002-2008.
Anyone care to send us a solo and soundtrack selection by Jónsi?
TopperPost #34