Public Image Ltd
| Track | Album |
| --- | --- |
| Religion II | Public Image: First Issue |
| Poptones | Metal Box |
| Go Back | The Flowers Of Romance |
| The Order Of Death | This Is What You Want ... This Is What You Get |
| Rise | Album |
| Rules And Regulations | Happy? |
| Disappointed | 9 |
| Acid Drops | That What Is Not |
| One Drop | This Is PiL |
| Shoom | What The World Needs Now ... |
Public Image Ltd (l to r): Keith Levene, Jah Wobble, John Lydon (photo: Janette Beckman/Getty Images 1981)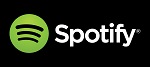 Contributor: Michael W. Richardson
Public Image Limited, the band formed by John Lydon after the demise of the Sex Pistols. Eagerly awaited by the provincial punks of the UK – most of whom had only just got into the scene when the Pistols imploded – myself included. And a cracking debut single – Public Image – promised much to those provincials. Released in the autumn of 1978, it was quickly followed by the debut album, First Issue. Safe to say, this disappointed many young punks as it moved punk rock onwards, mixing in elements of Krautrock, leaving in its wake the oiks who by now were following the likes of Sham 69.
The band's legendary second album, Metal Box, killed off any real affiliation to the cartoon element of punk. Much has been written about this set. For me, personally, it – along with John Peel – probably went a long way to opening up my ears to a whole world of alternative music out there, and a whole world yet to come. A 'toppermost of the poppermost' top 10 would for me probably come almost exclusively from these two albums – like many artists, their best work seems to come at the beginning of their careers.
So, on to my top 10. As ten studio albums have been released under the PiL monicker, it may be a good idea to relisten to some of Johnny's later works (let's be honest, certainly in later years, Public Image Ltd really is just John Rotten) and choose one track per album from this outfit who, for a period sometime around 1980, were the latest group to be 'my favourite band'. Rrrright …
Public Image: First Issue (1978)
Religion II. From the debut album. Lyrics originally written by John while still in the Pistols, and known as Sod In Heaven. Turned down by the rest of the band for being too controversial – come off it, this is a band who were performing a song called Belsen Was A Gas at the time! – the track is a scathing attack on Christianity, specifically the Roman Catholic side of that religion. Lydon, brought up as a Catholic, and taught in Catholic schools, certainly had one large axe to grind. Lyrics a little 'sixth-form poetry' perhaps, but for a non-believer – me – the song gives me a chance to be just that little bit smug whenever I hear it. (Preceding track, Religion I, is just Lydon chanting the words with no musical backing).
Metal Box (1979)
Poptones. From the mighty Metal Box set, still in my top twenty albums of all time. I could have picked any track from the album and made a case for it, but I've chosen Poptones, and one reason is it would make such a good name for a band, and a band from many genres. There was in fact a band around at the time with the name, but they had little success, so the name was confined to the annals. In fact, a band that I was in at the time considered Poptones as a name and of course it ended up being the name of Alan McGee's record label after Creation. But back to the song. Poptones was one of the first tracks recorded for the album, according to guitarist Keith Levene, and it shows. It would not sound out of place on the first album. Bassist Jah Wobble called it the jewel in PiL's crown. I wouldn't go that far was my initial thought but listening again, it really is a super piece, encompassing all that early PiL was about – bass lines bouncing, guitar riffs in a style that only Keith Levene played, and the lyrics of a madman.
The Flowers Of Romance (1981)
Go Back. Ignoring the obvious title track from The Flowers Of Romance, I've chosen this one. It at least sounds like it might fit in with earlier PiL stuff. Strange album this one. Heavy percussive sound. Wobble had by now left the band. Not an album I have returned to all that often in the intervening years. Do you know the episode of Hancock's Half Hour entitled "The Poetry Society"? I sometimes wonder …
This Is What You Want … This Is What You Get (1984)
The Order Of Death. The big hit from this album was This Is Not A Love Song, a great punky-pop track that sounds to me like it could easily have been a Bowie song of that period. But I'm choosing the album's closing track, an instrumental (apart from John chanting the album's title) that – sticking with the Bowie comparisons – would not have sounded out of place on one of the Berlin Trilogy albums. Good enough to be on Metal Box too IMHO, though coming in at almost five minutes, it does seem a tad overlong. Originally meant for the soundtrack of the film Copkiller, which Lydon starred in, and it does have a very 'soundtrack to a dystopian film' feel to it.
Album (1986)
Rise. Gonna have to go with the obvious one here. From the 1986 album called Album, probably Lydon's most commercial-sounding single yet. The whole album was recorded using session musicians (that's so non-punk it's almost punk!), and it does show in places, but for me, the track Rise made me stop and think "yeah, he still has something to offer". Anger is an energy!
Happy? (1987)
Rules And Regulations. Treading water with this album, probably the point in which my interest started to wane. But Rules And Regulations ain't too bad of an effort, love those backing vocals too – could almost be The Ladybirds! (One for the teenagers there ?).
9 (1989)
Disappointed. The seventh album, called "9", was certainly a disappointment for me. Although it featured the legendary post punk guitarist John McGeoch, I was never sure where most of it was going. Lydon had been living in the States for a while by now, and the sound of this, and also the previous album, is to me very American. As the UK was grooving to acid house and the Madchester scene, Lydon in the main disappointed, the song of that name being the best of a 'nothing special' bunch.
That What Is Not (1992)
Acid Drops. That What Is Not was Public Image Ltd's eighth album, released in 1992. This was the band's final album before a 20-year hiatus, and the final recordings with longtime members Allan Dias (bass) and John McGeoch (lead guitar). To be fair, Lydon probably needed to take that break. The album sold nothing and must have lost him money. Opening track Acid Drops was for me the best thing on there, with its nod to the Pistols' God Save The Queen.
This Is PiL (2012)
One Drop. Twenty years on saw the return of JL and the fairly well received album This Is PiL. A good album, very good in parts, but not great. No outstanding track, but no real duffers either. One Drop was the first single released from the album (whatever that means nowadays). It failed to chart.
What the World Needs Now … (2015)
Shoom. The tenth studio album under the PiL name is a very good effort, almost reaching greatness in parts. And a hit! Reaching 29 in the UK album charts! But as John turns sixty-three at the time of writing, I don't expect too much more from him in the way of recorded music. So what more apt way to end this list than with the closing track on the album – not my favourite, and not the best either. But as the first we ever heard from PiL – the eponymous single – started "Hello, hello, hello …", we just HAVE to close with the last line on Shoom. Listen to it, you'll know what I mean.
And that's your lot. Public Image Ltd. One of the most important bands the UK has produced? Yes, almost certainly. Best? Well, better than so many others. Usually find a place in my own 'Top 30 bands' list. Good old Johnny. Sweary, boozy, fat old clever Johnny. Got to love him, warts and all.
Fodderstompf: PiL fansite (includes Discography, Gig Archive, Lyrics)
Public Image Ltd. biography (iTunes)
Michael Richardson has just turned 61. He has been listening to pop and all of its derivatives for the best part of 50 years. Apart from power ballads, hair metal, the cheesiest country, and whatever it is that passes for chart music nowadays, he can listen to almost anything. Find out more about him at his website, ThePopman.
TopperPost #763