Oasis
| Track | Single / Album |
| --- | --- |
| Supersonic | Definitely Maybe |
| The Masterplan | Wonderwall B-side |
| Alive (demo) | Shakermaker B-side |
| D'Yer Wanna Be A Spaceman | Shakermaker B-side |
| Bring It On Down | Definitely Maybe |
| Fade Away | Cigarettes and Alcohol B-side |
| One Way Road | Who Feels Love B-side |
| Round Are Way | Wonderwall B-side |
| Those Swollen Hand Blues | Falling Down B-side |
| To Be Someone | Fire and Skill: The Songs Of The Jam |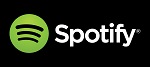 Contributor: Ash Wheeler
Sometime towards the back end of 1994, I heard a piece of music which changed my life forever. I was only 11 years old. Before that fateful day I spent a lot of time listening to my dad's music collection, which consisted mainly of Bowie, Deep Purple, Black Sabbath etc. Then everything was changed by a song called Supersonic. I still have very clear memories of hearing my first taste of Oasis; listening to the radio in my bedroom (Atlantic 252 LW), and then out of nowhere, "I need to be myself, I can be no one else". That was it – hook, line and sinker – Oasis had me.
Pocket money was saved, Definitely Maybe was bought. And still to this day I believe Definitely Maybe to be the greatest album ever recorded, 'Some Might Say' I'm misguided (can you see what I did there) but that's not important. As I grew in to my teenage years anthems such as Live Forever, Don't Look Back In Anger and Champagne Supernova, to name a few, became fond drinking friends. Even though in the early half of the new millennium the quality of the music dropped in places, I still loved every last note that came out of my stereo (apart from Little James, from the album Standing On The Shoulder Of Giants). In the latter half of the 00s, Oasis were once again at their best, a different kind of best than the 1994-1997 best. Their last album Dig Out Your Soul is my 3rd favourite album behind (What's The Story) Morning Glory. And then it all came crashing down in 2009, in a hail of plum throwing and guitar smashing. Out of the ashes came other greatness, but that is a story for another time.
I was introduced to other bands through songs that Oasis covered, such as The Jam and The Smiths. To say Noel Gallagher has had an influence on my music taste would be a massive understatement.
So here I am, 20 years later, trying to figure out what 10 songs I'm going to pick for Toppermost. I would imagine if you asked me to do this again next week there would be some changes. I'm going to try and stay away from the hits and maybe introduce you guys to some B-sides you may not be aware of. So here we go. I'll keep it short, let the music do the talking.
Now I said i was going to stay away from the hits, but considering Supersonic was the start of this journey I could hardly leave it out. The story goes that Oasis were recording Bring It On Down as their first single, but it wasn't working out. After a jamming session, Supersonic was written and recorded in the studio that very same day, and became their debut single peaking at No.31, but it went on to outsell their 2002 No.1, The Hindu Times.
The Masterplan should have been a single, as many of those early B-sides could of been. Noel Gallagher has even admitted that he regrets not releasing it as a single. It did come out as a double A-side on the 2006 Stop The Clocks EP though.
Noel Gallagher has said that Alive is a terrible song. I couldn't disagree more, there's such a raw sound to it. I love the opening bass riff.
D'Yer Wanna Be A Spaceman is a catchy little acoustic number about looking back at the dreams you had as a kid.
An all out rocker, I read somewhere that Bring It On Down was an attempt at sounding like the Sex Pistols. Although it's a great song, Supersonic was definitely the better choice for the debut single.
Fade Away is another head stomper, although Noel does a fantastic stripped down acoustic version which can be found on his live album, The Dreams We Have As Children, which is only available digitally.
Very interesting lyrics on the next choice, "like a one man band clapping in the pouring rain". One Way Road is from the Standing On The Shoulder Of Giants era. This was a strange time for Oasis. The band were on a comedown from the success and excesses of the 90s, and two of the original members of the band left during the recording of the album. Taking that into consideration along with the lyrics to this song, it makes you wonder where Noel's head was at the time. One Way Road was also recorded by Paul Weller for his covers album, Studio 150.
Round Are Way is a proper feel good tune. Sounds great in a beer garden with the sun shining. You may be thinking I've misspelt the title but I haven't, some people from Manchester pronounce 'our' as 'are'. For those that don't know, minging means gross or ugly.
Those Swollen Hand Blues. To me, the lyrics make me think of the frustration of learning to play the guitar. No idea if it is about playing the guitar though, strange but great.
For the tenth in this toppermost I've gone for a cover because I believe this is one of the few occasions where the cover is better than the original. To Be Someone was recorded as part of a tribute to the work of The Jam and I highly recommend the album, Fire and Skill. Liam does a great cover of Carnation too.
So there you go, I could have easily made this a top 25. I think this list proves there's far more to Oasis than just Wonderwall. A lot of Oasis B-sides are better than the singles. How some of them ended up as B-sides is beyond me.
The official Oasis website and fan community
The official Noel Gallagher website
TopperPost #197