Mickey Newbury
| Track | Album |
| --- | --- |
| San Francisco Mabel Joy | Looks Like Rain |
| An American Trilogy | Frisco Mabel Joy |
| The Future's Not What It Used To Be | Frisco Mabel Joy |
| Heaven Help The Child | Heaven Help The Child |
| I Came To Hear The Music | I Came To Hear The Music |
| Dizzy Lizzy | I Came To Hear The Music |
| I Still Love You (After All These Years) | After All These Years |
| Just Dropped In | Nights When I Am Sane |
| Nights When I Am Sane | Winter Winds |
| A Long Road Home | A Long Road Home |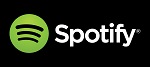 Contributor: Kasper Nijsen
Johnny Cash called him a poet, yet he could also be called a filmmaker. His songs unfold like rainy westerns with a touch of haunting , Poe-like mystery. It's a mystery, in any case, why Mickey Newbury's genius isn't better-known beyond Nashville's country borders.
I could easily wax lyrical over his vocal talents, which to me are on par with those of Hank Williams or George Jones. Together with his elegant poetry, they drive a unique vision: a soaring brand of country music, almost religious in its intensity, that far surpasses the genre's traditional boundaries.
To anyone new to his music, I'd suggest starting with one of the records released in the early 70s, for instance Frisco Mabel Joy (1971) or I Came To Hear The Music (1974). If you want to postpone their heavy strings and ambient sound effects, Nights When I Am Sane (1994) is a great testimony to what the man could achieve with only a guitar and his voice.
Yet if you want to go off the deep end, try searching for the stunning 1991 demos that surfaced on YouTube a while ago. They include a nightmarish rendition of Just Dropped In and an equally chilling performance of Summertime. All but choking on the final note, Newbury sounds like he's envisioning a nuclear summer rather than the hot-blooded Southern summer of the original.
Newbury's voice really was a force of nature and it only gained in depth as he aged. Without meaning disrespect to the King, to my ears Newbury's original performance of An American Trilogy easily blows His cover version away. If Newbury's medley is religious American patriotism, I'm ready to be baptized into the Church of the US anytime.
Mickey Newbury Official Website
Mickey Newbury biography (iTunes)
TopperPost #168