Kate Rusby
| Track | Album / Single / DVD | | | |
| --- | --- | --- | --- | --- |
| Awkward Annie | Awkward Annie | | | |
| Cranbrook | While Mortals Sleep | | | |
| Game Of All Fours | The Girl Who Couldn''t Fly | | | |
| Wandering Soul | 20 | | | |
| Jolly Ploughboys | Hourglass | | | |
| Cruel | Live From Leeds DVD | | | |
| Let Them Fly | Make The Light | | | |
| Who Knows Where The Time Goes | Pure Records PRCD27 | | | |
| Elfin Knight | The Girl Who Couldn''t Fly | | | |
| The Village Green Preservation Society | Awkward Annie | | | |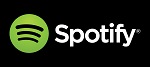 Contributor: Ian Ashleigh
Kate Rusby (aka the Barnsley Nightingale), as her nickname suggests, is a native of Barnsley in Yorkshire. Also, as her nickname suggests, she sings beautifully in her native accent which invariably adds to the songs she sings. Here we have ten of her very best; we have covers, we have songs from the tradition and we have songs written by the lady herself. Above all we have songs of quality, beautifully sung and perfectly arranged and that applies to everything Kate Rusby has recorded. "Everybody loves and respects Kate Rusby, not just for the lovely voice, but for the way she has moved folk forward while remaining true to the tradition …" Sunday Times (2012) – and who could argue with that. If she's not already, she should be a National Treasure.
These are songs I want to hear over and over again and I have arranged them as a playlist in the order I want to hear them. But this was, as ever, a difficult one to reduce to just ten; I wanted every track I heard on revisiting her CDs. Six chose themselves – therefore, on the face of it, I had four spaces to play with. I propose to concentrate on these ten songs and I will leave you to explore the catalogue and Kate Rusby's biography (see the link to her website below). Feel free to add you own choices, the more the merrier.
We open the set with one of Kate's own compositions, the title track of Awkward Annie released in 2007. The song is full of Yorkshire humour and is such good fun with a fair romp of a tune. This is another one of those that I like to describe as 'a smile of a song'. Rusby had split with then husband and producer John McCusker prior to the recording of the album so although he played on the album, Rusby produced it herself. And a good job she makes of it too.
Kate Rusby has produced two albums of Christmas Carols; Sweet Bells (2008) and While Mortals Sleep (2011). It is to the latter album we turn for Cranbrook. Listeners will know both the tune and the words separately, but not melded as wonderfully as Ms Rusby does. Playing this alongside more traditionally set carols has now become a Christmas Day must while we open the presents.
The title of The Girl Who Couldn't Fly (2005) refers to Rusby's fear of flying. The cover is a painting by Blur's Graham Coxon. Here are twelve songs all of which begged to be included in a Topper Ten and I have included two. Game Of All Fours is a Roud ballad that has been sung by June Tabor & Maddy Prior as Silly Sisters, Martin Carthy and Norma Waterson among others. It seems to have been collected in the Lewes area of Sussex in 1952. This appears on the face of it to describe a card game but listen through the lyric and, as with many such songs, something else altogether is going on.
In 2012, Kate Rusby celebrated twenty years as a recording artist and, as she had done in 2002 when she celebrated ten years, Rusby re-recorded a selection of her songs with a cast list of fellow musicians who all wanted to appear, reinforcing my assertion that she is a national treasure. The likes of Nic Jones, Richard Thompson, Paul Weller and Paul Brady appear on various songs. Wandering Soul features Dick Gaughan and Eddi Reader alongside Kate on a song that first appeared on The Girl Who Couldn't Fly. Rusby's lyrical landscape is simply sublime as is the combination of voices. The tune to the verse has echoes of King Of Rome sung so beautifully by June Tabor.
Kate Rusby released her first solo album, Hourglass, in 1997 with a fine collection of original and traditional songs accompanied by a retinue of Scottish musicians. Jolly Ploughboys is an upbeat arrangement of a traditional Shropshire tune that, again, has been recorded by a number of different singers down the years.
I have a recording, Live From Leeds, that illustrates Rusby's banter with her audience; this is enhanced being in her native Yorkshire. Cruel first appeared in 2003's Underneath The Stars and is a traditional song from Lancashire about a young sailor going off to sea after being press-ganged and leaving his young lady on the shore to await his return.
Make The Light (2010) is Kate Rusby's first album of totally self-penned songs, an idea suggested to her by Jennifer Saunders with whom Rusby worked on Jam and Jerusalem (see below). To quote Rusby herself, "I feel this album is quite different from my others; some of it is gritty, some of it is pretty and some of it is a bit wacky! But what fun we had making it. I hope people enjoy it." The album was produced by Rusby with her brother, Joe, and now husband Damien O'Kane. It is a lovely collection of songs. After multiple listens to the album and selecting a different track with each pass, I finally decided the positive message that underlies Let Them Fly fitted the list in the space I had left. It has the advantage of a Yorkshire brass band sitting perfectly in a contemporary British folk song that has a beautiful lyric.
Who Knows Where The Time Goes is widely acknowledged as Sandy Denny's magnum opus and has been covered by so many people, not least Judy Collins. This version was released as a non-album single and Kate Rusby's treatment is simply outstanding.
We return to The Girl Who Couldn't Fly for our penultimate selection. Elfin Knight is a self-penned song of pure joy that takes its inspiration from the tradition. I cannot help but smile when I listen to this song.
Rusby's cover of The Kinks' The Village Green Preservation Society was originally recorded as the theme for the BBC TV sitcom about the Women's Institute, Jam and Jerusalem, starring Jennifer Saunders. The song was included as a bonus track on Awkward Annie. It comes alive with Rusby's Yorkshire vowels when compared to Ray Davies' North London accent. I make no apology for saying, in my opinion, this is head and shoulders above the original and is a fitting way to end our journey.
There are two albums that need a mention: Sleepless (1999) is a fine collection of songs and from which Sweet Bride just missed the cut, as did All God's Angels which was in the ten and got 'bounced'. Little Lights (2001) has a fine cover of Richard Thompson's Withered And Died and a lovely version of Matt Hyland which features in the Martin Carthy selection on this site (see TopperPost #256).
Barnsley Nightingale and National Treasure, Kate Rusby is simply one of the best singers of any genre we have.
TopperPost #306