Judee Sill
| Track | Album |
| --- | --- |
| Jesus Was A Cross Maker | Judee Sill |
| Crayon Angels | Judee Sill |
| Lady-O | Judee Sill |
| My Man On Love | Judee Sill |
| The Donor | Heart Food |
| The Kiss | Heart Food |
| The Pearl | Heart Food |
| Down Where The Valleys Are Low | Heart Food |
| The Desperado | Abracadabra: The Asylum Years |
| Til Dreams Come True | Dreams Come True |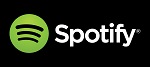 Contributor: Kasper Nijsen
"Deep in the forest of woe, sweet deliverance is nigh …"
It may sound pretentious to apply words like 'mystical' or 'transcendent' to popular music, but it's difficult to avoid them when speaking of Judee Sill (1944-1979). There's a distinct otherworldly quality to her songs, not only in the religious imagery of her lyrics, but also in her strangely seductive melodies and the perfect clarity of her singing.
Sill's two albums – Judee Sill (1971) and Heart Food (1973) – are the harvest of a brief and intensely troubled life. Growing up in California, she lost her father and brother at an early age, was supposedly abused by her stepfather, and developed a heavy heroin habit in her late teens. She engaged in robbery and prostitution to pay her way to drug-induced oblivion.
Her road of excess eventually led to a brief stint in jail, after which she began writing songs in earnest and met Graham Nash and David Crosby. Having toured as their opening act for a while, she was offered a contract by David Geffen of Asylum Records and began recording her exquisite compositions. Though she made two brilliant albums and toured as a support act for the likes of Cat Stevens, Gordon Lightfoot, and Tom Paxton, she never made her hoped-for breakthrough.
In the mid-Seventies, fate struck again. Sill broke her neck in an accident, was refused pain-killers due to her previous drug addictions, and was driven to seek illicit solace. If the tales are true, she was later raped on the streets and finally died of an overdose, destitute and virtually unknown, living in a trailer in some shadowy backwater of California.
Sill was a deeply religious artist, a reader of esoteric literature and composer of ethereal compositions which fuse romantic longings with divine aspirations. If her life was a continuous struggle with inner and outer demons, her music is a triumphant testimony to her ability to create great beauty out of hopelessness and despair. The final verse of Crayon Angels epitomizes her story:
Phony prophets stole the only light I knew,
And the darkness softly screamed.
Holy visions disappeared from my view,
But the angels come back and laugh in my dreams.
I wonder what it means.
As for the releases, the original albums from 1971 and 1973 are both essential folk singer-songwriter albums. The self-titled debut is a more intimate affair than Heart Food, which is orchestrated more heavily. Both albums were reissued with bonus tracks when Sill was ´rediscovered´ in the 2000s; more demos and outtakes were released on Dreams Come True (2005) and Abracadabra: The Asylum Years (2006). Finally, there's an excellent live album called Live in London: The BBC Recordings (2007).
The Lost Genius of Judee Sill (2014 BBC Radio Documentary)
TopperPost #301