Frank Zappa
| Track | Album |
| --- | --- |
| Cletus Awreetus-Awrightus | The Grand Wazoo |
| Dog Breath, In The Year Of The Plague | Uncle Meat |
| Eat That Question | The Grand Wazoo |
| Get Whitey | The Yellow Shark |
| Help, I'm A Rock (Suite In Three Movements) | Freak Out! |
| King Kong | Uncle Meat |
| The Little House I Used To Live In | Burnt Weeny Sandwich |
| Little Umbrellas | Hot Rats |
| Peaches En Regalia | Hot Rats |
| Pound For A Brown | The Yellow Shark |
| The Uncle Meat Variations | Uncle Meat |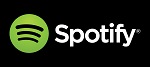 Contributor: David Walsham
With over 60 studio albums in a long 30 year career – but in a short life – a top 100 would have been possible, a top 10 merely impractical. The choices above come from just a few very fine records and it's a selection which should appeal to anyone coming across the music of Frank Zappa for the first time.
Yes! A genius who has recorded some utter crap. Brown Shoes Don't Make It is well crafted but its subject matter is apalling. Zappa was deliberately provocative and offensive and many of his lyrics are sexist, trite, meaningless and sneering but most of his music is both sublime and groundbreaking.
I'm counting the whole of King Kong on Side 4 of Uncle Meat as one selection. The Little House I Used To Live In occupies most of the second side of the excellent Burnt Weeny Sandwich and features the sublime piano of Ian Underwood and a soaring violin solo from Don "Sugarcane" Harris. It's a great piece of work and you can also find a much shorter live version on Fillmore East – June 1971. The Yellow Shark is an album of orchestral music and was the last recording released before Frank's death. It contains Pound For A Brown (don't ask) which we first met on Uncle Meat, and which has appeared on several FZ albums – see the wonderful Zappa Wiki Jawaka website (highlighted below) for more info on track listings across the whole FZ oeuvre. The three movements in Help, I'm a Rock (Suite in Three Movements) are I. Okay to Tap Dance; II. In Memoriam, Edgar Varèse; III. It Can't Happen Here.
Of the six Zappa albums featured here, Freak Out (1966), Uncle Meat (1969), Burnt Weeny Sandwich (1970) are recorded by The Mothers Of Invention, while Hot Rats (1969), The Grand Wazoo (1972), The Yellow Shark (1993) are credited to Frank Zappa.
And remember, "Rock journalism is people who can't write, interviewing people who can't talk, in order to provide articles for people who can't read."
The official Frank Zappa website
Frank Zappa's Musical Language
Frank Zappa biography (iTunes)
TopperPost #32