Frank Sinatra
Track
Album/Single
Come Fly With Me
Come Fly With Me
Didn't We
My Way
Dindi
Francis Albert Sinatra
& Antonio Carlos Jobim
Don't Worry 'Bout Me
Sinatra At The Sands
Fly Me To The Moon
It Might As Well Be Swing
Follow Me
Francis A. & Edward K.
Granada
Sinatra Swings
I've Got A Crush On You
Sinatra At The Sands
I've Got You Under My Skin
The Main Event - Live
Mrs. Robinson
My Way
That's Life
That's Life
Witchcraft
Witchcraft / Tell Her You Love Her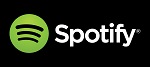 Contributor: Paul F. Newman
A subjective list – naturally – combining wistful ballads with big band swing. But almost everyone has a Sinatra song forming the background to their lives somewhere along the way. Although Frank Sinatra had many hits with songs that became associated with his name, he was not a songwriter but an interpreter of the lyrics of others and invariably credited them in his live performances. If great comedians have timing as well as wit, great singers have phrasing as well as natural musical range and Sinatra was a master. Aspiring vocalists of any genre can still learn from listening to him, whatever he is singing. I remember my mother telling me about a packed cinema she attended in the mid 1950s where they were showing a film that featured Frank Sinatra. She said when he started singing you could hear a pin drop.
Having said all that, I personally think he tailed off slightly from the end of the 1960s and all but one of my favourite versions of his songs above are before this.
On It Might As Well Be Swing, Sinatra is accompanied by the Count Basie Orchestra, arranged and conducted by Quincy Jones. Sinatra At The Sands and The Main Event are live albums. Sinatra first recorded Witchcraft for Capitol in 1957 and it also appeared on the 1961 compilation album, All The Way.
The official Frank Sinatra website
Frank Sinatra biography (iTunes)
The earliest song in this winning Sinatra collection was recorded in 1958, the latest in 1974. Frank Sinatra cut his first record with the Harry James Orchestra in 1939 and recorded well over 1,000 songs in his long career. We'd be interested in hearing from anyone who can take us on a toppermost tour of the recordings by The Voice from the 40s and 50s.
TopperPost #30