Chris Porter
| Track | Album |
| --- | --- |
| Hardest Healin' | This Red Mountain |
| Don't Let Me Go | This Red Mountain |
| Angel | This Red Mountain |
| Harder Stuff | This Red Mountain |
| This Red Mountain | This Red Mountain |
| Bittersweet Creek | Don't Go Baby It's Gonna Get Weird ... |
| Go On And Leave Me | Don't Go Baby It's Gonna Get Weird ... |
| Don't Hang Up Virginia | Don't Go Baby It's Gonna Get Weird ... |
| When We Were Young | Don't Go Baby It's Gonna Get Weird ... |
| November Down | Don't Go Baby It's Gonna Get Weird ... |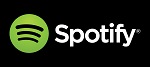 Chris Porter 1980–2016 (photo: Alex Hooks)
Contributor: Andrew Shields
To write a Toppermost on a songwriter who died in a tragic and unexpected way at a relatively young age will always evoke questions of "what if" and "what might have been". This is even more the case when the artist involved was just on the cusp of fulfilling the musical potential which he had displayed from his earliest days performing in small clubs in his native Alabama. Sadly, however, Chris Porter was deprived of the opportunity to add to his already impressive body of work when he was killed in a road traffic accident in October 2016. He was only 36 at the time, but already had a lengthy history of involvement in the music business.
Indeed, his interest in music had been evident from a very young age. It was not, however, until he went to study at Jacksonville State University that he began to perform professionally. Over the next decade or so, he honed his musical skills in a number of bands including the Stolen Roses, the Back Row Baptists and Some Dark Holler. As the names of these bands suggest, Porter quickly developed a reputation as a witty songwriter with a laidback slant on life.
Throughout his musical career, he also drew on an eclectic range of musical influences which included classic country, gospel, alt-country, Southern rock, the Texan school of songwriters (including Townes Van Zandt, Guy Clark and Steve Earle) and punk bands like Black Flag. There was also a rowdy and rambunctious element to some of his early work and this is well captured in this video of the Back Row Baptists performing live in 2010:
The softer side of his early songwriting style was, perhaps, best demonstrated by the Southern-gothic tinged Some Dark Holler album, Hollow Chest. The band (which also included Helen Gassenheimer on fiddle and vocals and Eric Ominus on bass) released the CD on their own label in 2012. It contained two of Porter's best early songs, the Appalachian flavoured Sweet Red Wine and the fine ballad, Bar Tabs. While his songwriting skills were developing rapidly, he was still clearly working towards developing his own distinctive voice. Another important step in this process was the fine EP, Porter and The Pollies, which he made with the excellent Alabamian band of that name in 2013. The best song on the EP, the brooding Blood On My Hands, was another indication of the enormous strides that he was making as a writer.
However, Chris Porter's decisive break with this 'prentice' (to use Dick Gaughan's phrase) period in his career came in 2015 with his first solo album, This Red Mountain (released under his stage name of Porter). Before making it, he had already made the move from his native Alabama to Austin, Texas. Indeed, the influence of the independent country music scene there is apparent throughout the record. He also persuaded some of the finest musicians on the Austin circuit to play on the album. These included the Mastersons (Chris Masterson, on guitar and vocals, and his wife, Eleanor Whitmore, on violin, guitar and mandolin) who were already well known through their association with Steve Earle, and also Eleanor's sister, Bonnie Whitmore, Porter's then partner who played bass and sang, and the well-established local songwriter, Jon Dee Graham who played steel guitar. The album also benefited from the sensitive production by Will Johnson, a talented songwriter himself who was best known through his involvement with the band, Centro-matic.
Porter's decision to move to Austin had also been influenced by a recent relationship break-up and the emotional fall-out from this forms a central theme of the album itself. Even more importantly, he had also decided to concentrate on making the songs on it as finely crafted as possible. This attention to detail is one of the factors which makes This Red Mountain the best album of his short career. From the opening song, Hardest Healin' (which I have selected for inclusion), it is clear that the record has an emotional depth and maturity which had not been present to the same extent in his previous work. Hardest Healin' also included this sadly prophetic verse advising his partner on how to react in the aftermath of his own passing:
Tell them all that I did my best to
Sing a true and honest song
Dry your eyes on my chest dear
Do not mourn or grieve too long
Here's a live performance of Hardest Healin' from 2015 with Helen Gassenheimer on fiddle:
My next selection, Don't Let Me Go, is a classic country duet where Porter's rough-hewn Southern drawl is beautifully complemented by the purity of Bonnie Whitmore's voice. From early in his career, Porter had shown a keen mastery of the story-telling observational style which had been a key element of the Austin scene since the early 1970s. Angel, my next choice, is a classic example of his skill in writing those kind of narrative-driven songs. It tells a bleak but powerful story (including both a suicide and a death in combat) but what stands out for me is Porter's crisp and succinct way with words and his keen sympathy with the struggles of the characters he describes. One of the striking features of the album as a whole is the maturity of his approach as a songwriter. While they are frequently witty, his songs here are also profoundly serious in their intent. Indeed, they deal with the complexities of adult relationships in a very clear-eyed and hard-hitting way. Harder Stuff is one of the very best of the songs in that vein on that record. Here's Chris playing the song at the 3 Minute Record Underground Bunker in 2014:
However, in my opinion, the best song on the record by a long way is the title track, This Red Mountain. Quite simply, it is a beautiful song. In it, Porter reflects on the reasons which lay behind his decision to move from his native Alabama to Texas. While it clearly reflects the influence of the great Texan songwriters (particularly Guy Clark), the song itself is good enough to carry the weight of that comparison. From my perspective, if he had only written this one song, Porter would still deserve to be ranked among the very finest songwriters of his generation.
Having made a record as accomplished as This Red Mountain, many young songwriters would be tempted to repeat a similar formula with their next album. Rather than do so, Porter decided to take a very different route with his follow up CD, Don't Go Baby It's Gonna Get Weird Without You by Porter & the Bluebonnet Rattlesnakes. It is a much more raucous and rocky affair than its predecessor. Just before making it, Porter informed a friend that it was going to be both "very loud" and "very weird". He also told one of the musicians who played on the record that he wanted it to sound "obnoxious". I am not sure that he succeeded completely in achieving these objectives but it is undoubtedly the case that Don't Go Baby is a far more aggressive and in-your-face record than This Red Mountain.
His friend Chris Masterson has also said that the change in Porter's writing style owed a good deal to the fact that he was playing more electric guitar than he had been in the past. By this point, he had put together an excellent three-piece touring ban, which included Mitchell Vandenburg on bass (sadly he was also killed in the same accident in which Porter died) and Adam Nurre on drums. This was a far more 'rocking' band than he had worked with for quite some time and the shift in style which his involvement with them entailed (here is one of their final live performances) carried through on to the record. On it, however, Porter also brought in a group of extremely talented guest musicians, including Shonna Tucker (formerly of the Drive-By Truckers and, incidentally, also the ex-wife of another fine Alabamian songwriter, Jason Isbell) on bass and backing vocals and the upcoming songwriter and talented multi-instrumentalist, John Calvin Abney, on guitar, steel guitar and synthesiser.
Several of the songs on Don't Go Baby deal in a wry but emotionally charged way with relationships which seem doomed and on the verge of collapse. I have chosen two of the best of these, Bittersweet Creek and Go On And Leave Me and here's a live solo performance of the latter:
As with Porter's previous work, the songs on the record also stand out for his remarkable eye for detail and his beautifully observed depiction of life both in the American South and in his newly-adopted home in Texas. Indeed, while he was frequently critical of aspects of life in the South (particularly its political and religious conservatism), he retained a deep pride in his roots there. When We Were Young, which is in my ten, is a powerful reflection on his mixed feelings about his upbringing there.
November Down, one of the finest songs on the album, is a beautifully wistful tribute to his dog, Rufus, who died not long before it was made, which broadens out into a wider lament about the transience of life. It also features some beautifully atmospheric guitar playing by Porter himself. He once introduced my next selection, Don't Hang Up Virginia, as an 'Alabama two-step' and it is another fine example of his ability to write songs which were both witty but also possessed real emotional depth.
While Don't Go Baby was almost finished at the time of Porter's sudden and tragic death, it took a major effort on the part of his parents, his fiancée Andrea Juarez, and his friends to get it to the point where it could finally be released. As the songs mentioned above show, when this happened in October last year, it represented another fine addition to his already hugely impressive body of work. While it is very sad indeed that there will be no further albums from this extremely talented songwriter, nevertheless his work was so finely crafted that it will, in all likelihood, last far longer than that of many now more fashionable and more fêted songwriters.
Will finish up with two fine tributes to Porter by musical friends of his. The first comes from Jon Dee Graham, a well-known Texan songwriter who is probably best known for his work with the band, the True Believers (its members included another fine Texan songwriter, Alejandro Escovedo). The second comes from his close friends, the Mastersons.
Austin music community in mourning after car wreck claims lives of Chris Porter and Mitchell Vandenburg
"Alabama Living" on Chris Porter
Chris Porter and Helen Gassenheimer of Some Dark Holler perform Hollow Chest for CXCW
Porter & the Bluebonnet Rattlesnakes bandcamp
Porter & the Bluebonnet Rattlesnakes on Cornelius Chapel Records
American Roots UK reviews Hollow Chest by Some Dark Holler
Andrew Shields is a freelance historian, who grew up in the West of Ireland and currently lives in Sydney, Australia. Along with an interest in history, politics and literature, his other principal occupations are listening to and reading about the music of Bob Dylan and, in more recent years, immersing himself in the often brilliant and unduly neglected music of Phil Ochs ….
Read the Toppermosts of some of the other artists mentioned in this post:
Guy Clark, Steve Earle, Alejandro Escovedo, Townes Van Zandt
TopperPost #727