Bright Eyes
| Track | Album |
| --- | --- |
| At The Bottom Of Everything | I'm Wide Awake, It's Morning |
| Bowl Of Oranges | Lifted or The Story Is In The Soil... |
| First Day Of My Life | I'm Wide Awake, It's Morning |
| If The Brakeman Turns My Way | Cassadaga |
| Lover I Don't Have To Love | Lifted or The Story Is In The Soil... |
| Lua | I'm Wide Awake, It's Morning |
| Make A Plan To Love Me | Cassadaga |
| Method Acting | Lifted or The Story Is In The Soil... |
| Soul Singer In A Session Band | Cassadaga |
| We Are Nowhere And It's Now | I'm Wide Awake, It's Morning |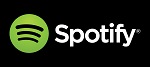 Contributor: Dennis Le Baigue
Bright Eyes is basically Conor Oberst, with Mike Mogis, Nate Walcott and a changeable line up. Folky but electric too. Brilliant heart-shredding lyrics, delivered in a voice that can move one to tears. A must-have in any music fan's collection.
Bright Eyes biography (iTunes)
Anyone fancy rounding up another Conor Oberst top ten from his work with Desaparecidos, Monsters of Folk, Mystic Valley Band … ?
TopperPost #5